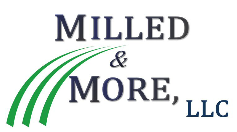 Milled & More LLC
The "Why" Behind Our Business
Our company's vision is to help people have the options to eat healthy wheat products! While seeing some family and friends become sick by eating modern day wheat, we were introduced to a couple of unique varieties of wheat that have great flavor and are easily digestible by most. Our goal is to provide quality ancient and heirloom wheat products in premium packaging. Striving to retain flavor, enzymes and reduce oxidization by being freshly milled.
God has shown us through this journey that our family needed this wheat more than we could have ever guessed. Members of our family have different reactions to modern-day wheat, but after replacing it with Einkorn and Red Fife Wheat, we have seen healing.
We hope you love the benefits of these nutrient dense varieties of wheat. We look forward to serving you and hearing your stories!
Contact The Milled & Mored at milledandmore@yahoo.com or by calling 260-827-8694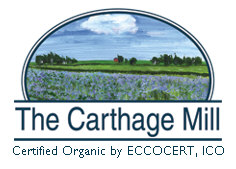 The Carthage Mill
We are a field-to-pantry consultation and processing facility.  Our desire is to offer services that encourage the transition of farmland in our region to organic food production. These practices build local food systems and sustainable communities.
We wish to join like-minded people with a passion for sustainable agriculture, who share a common goal of increased organic field crop production in our communities to enhance the quality of life. Our desire is to work cooperatively to develop a local field-to-pantry food system.
Contact The Carthage Mill by calling 765-914-0944 and/or visiting their website www.carthagemill.com/certifications